Here at Budget, we pride ourselves on connecting people during their important events in life. After all, people don't just rent vehicles for transportation. They rent them as a means for accomplishing an important task (moving), attending a special event (weddings, reunions), entertaining important guests or to simply enjoy quality time with the family.
​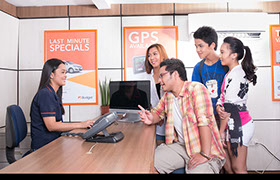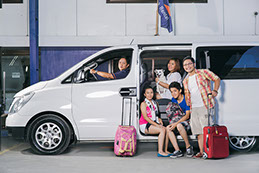 BUDGET CUSTOMER SERVICE
As our name suggests we've always been synonymous with great value for money. Budget employs a team of customer service professionals that have been trained to provide you with the highest levels of service as expected from an internationally branded car rental provider. At Budget, you truly are in good hands.
Our Customer Service Representatives are available to assist with General Inquiries, Reservations, Rate Comparisons, Explanation of Terms & Conditions as well as Roadside Assistance.
​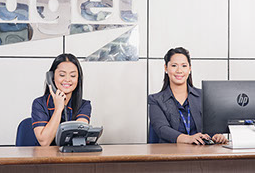 Need directions? Assistance after an auto-accident? Our Dispatchers are available to assist with all of your roadside emergency needs 24-hours a day / 7 days a week. For your peace of mind all of our vehicles are safety checked and cleaned before every rental.
​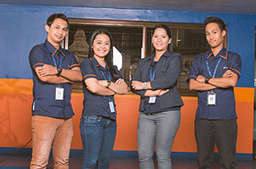 In addition to our awesome CSR's and Dispatchers, Budget's highly trained Accounting team members are equipped to handle all post-service billing and collection inquiries and concerns. That's because Budget recognizes that customer service doesn't end when the keys are returned.
NOT JUST CAR RENTAL
Why not relax and let others do the Driving?
We all know driving can be stressful. We also know that driving in the Philippines can be particularly daunting for uninitiated visitors. That is why Budget Philippines also offers its signature Chauffeur Drive option to all renters. Our team of Drivers has earned a reputation for being trustworthy, professional and safe. All Drivers are professionally licensed, drug tested annually and trained in Road Safety, Defensive Driving and Customer Service. With first-hand knowledge of where to shop for great deals, where to eat local food and how to avoid major traffic jams, Budget allows all renters to experience the Philippines as a local would!